LHFC are proud to announce that Gary Carney has taken on the role of Chairman at the club.
"Liverpool Homeless FC are a fantastic organisation that deserve all the support and recognition that they are getting. I'm incredibly proud to have been appointed Chairman, and I hope that by fulfilling this role I will be able to help the club build upon the magnificent impact it has already made in this city. To step into the shoes of long standing chair John Finnigan will not be an easy task but as he steps into another role at the club, I know that we can all be assured of his continuing guidance so that we can adhere to the clubs values which it was founded upon. I will work alongside the board and seek to ensure that the necessary funding and support services are in place so that the club can continue to combat the effects of homelessness using the power of football. It's more than just football, it's about being the catalyst to a positive change in someone's life."
This slideshow requires JavaScript.
We are Liverpool Homeless Football Club our aim is to tackle homelessness across Merseyside through the power of football. Since we set up in 2007 we have been extremely successful in creating numerous football programmes and helping countless individuals.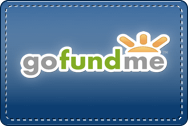 This year we are trying to raise money for a Christmas dinner for the homeless and isolated people across Merseyside. The money you donate will be used to buy Christmas dinners for up to 50 people and give each one a Christmas goodie bag. So please click this link above and donate whatever you can to help put a smile on many faces this Christmas.